* Bayley (w/Charlotte) defeated Becky Lynch (w/Sasha Banks).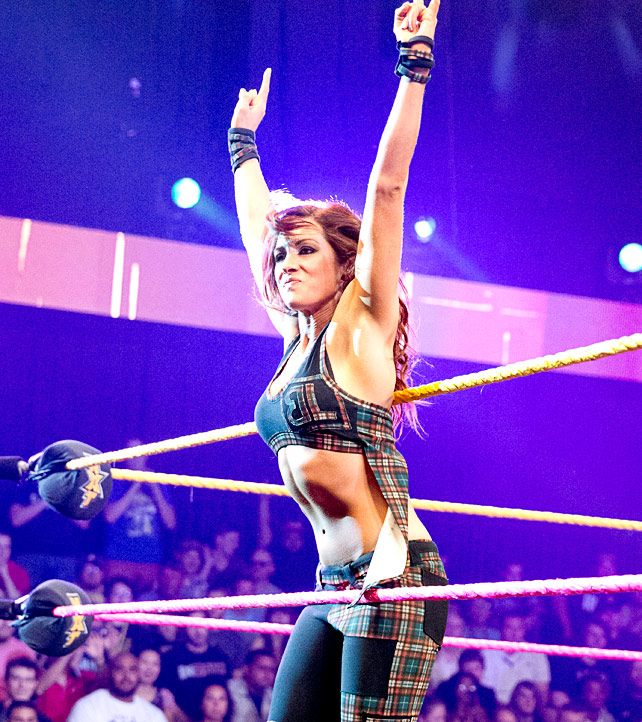 6 Diva Tag Match
* Devin Taylor, Bayley and NXT Women's Champion Charlotte defeated Sasha Banks, Dana Brooke and Becky Lynch. It was said that Becky is becoming one of the best.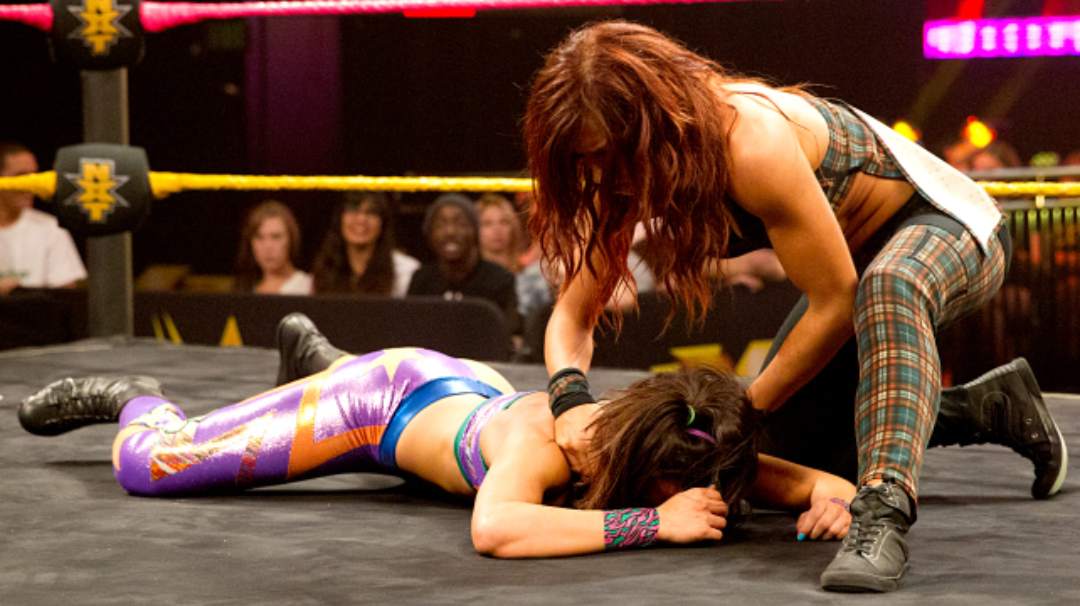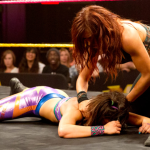 * Sasha Banks vs Bayley
Bayley chases Sasha around the ring before Sasha takes a cheap shot before Bayley gaining control. A good back and forth match before it ends after Sasha reversed Bayley suplex into the Bank Statement for the win.
After the match Sasha starts beating down on Bayley. Becky Lynch runs to the ring. Becky helps Bayley up and hugs her as Sasha heads towards the ramp. Becky then attacks Bayley from behind before joining Sasha.
Skip to 8:10
November 20th, 2014
* Becky Lynch defeated Bayley. Sasha Banks was at ringside with Becky and provided a distraction. Charlotte came out to a big pop and chased Becky and Sasha away after the match.
November 27th, 2014
* Bayley comes out and talks about how bullies aren't cool. She's interrupted by Sasha Banks and then Becky Lynch. They beat Bayley up.
December 4th, 2014
* Charlotte defeated Mia Yim in a quick match. Sasha Banks vs. Charlotte for the NXT Women's Title is announced for NXT Takeover: Evolution. Sasha and Becky Lynch attacked Charlotte after the match. Sasha taunted Charlotte with the title.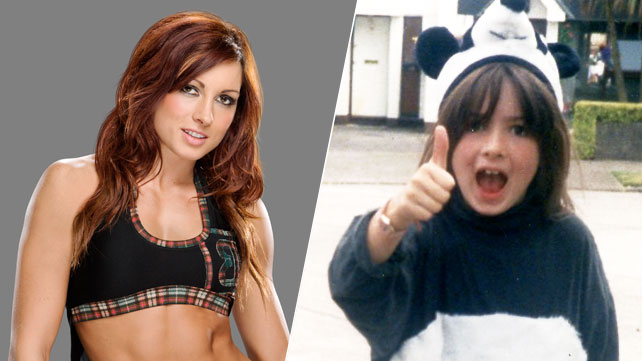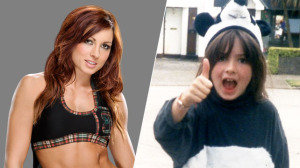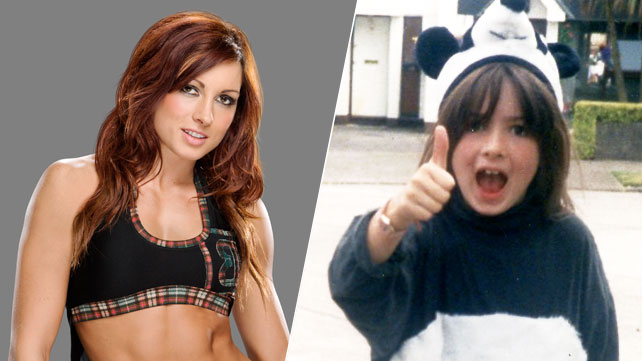 Becky Lynch as a Panda
The self-proclaimed "life enthusiast" was anything but shy when it came to her love of bears. In fact, even Becky Lynch's own sibling fell victim to her infatuation.
"OK, so I was 7 and I dressed up like a panda because I thought they were cool," the NXT Diva said. "I thought I was strong like a bear but also more unique and rare, like a panda. That was the Halloween I threw my first non-birthday party. I thought birthdays and parties were the exact same thing and could spell birthday but not party, so I sent out all my invitations for my 'Halloween birthday.' My mom had bought a cake that was shaped like a bear, but because I had such a strong bond with the hairy fellas, I threw a tantrum when my mom attempted to cut it to dish it out to my friends.  In my mind, I felt by cutting the birthday bear cake, she was causing harm to the bear. I later found out that my brother ate the ear, so in retaliation I kicked him so hard in the shin that I made him cry. I wasn't just a unique panda; I was a defensive one, too!"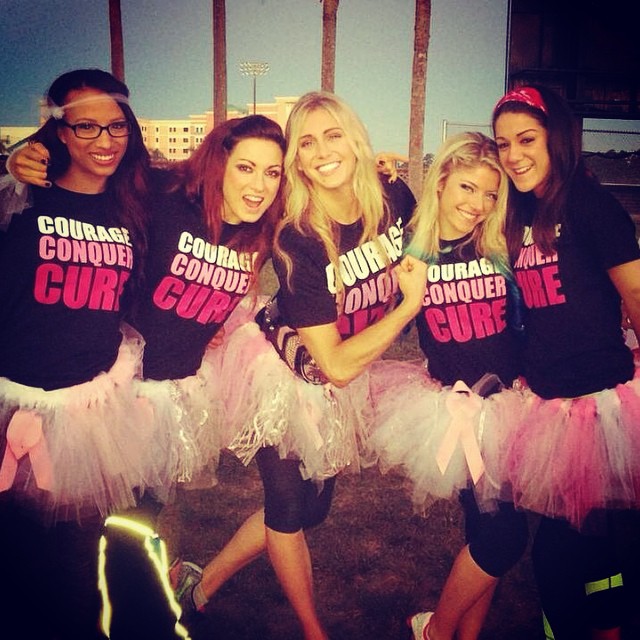 * Bayley w/ Charlotte defeated Becky Lynch w/ Sasha Banks.
* Bayley w/ Charlotte defeated Becky Lynch w/ Sasha Banks.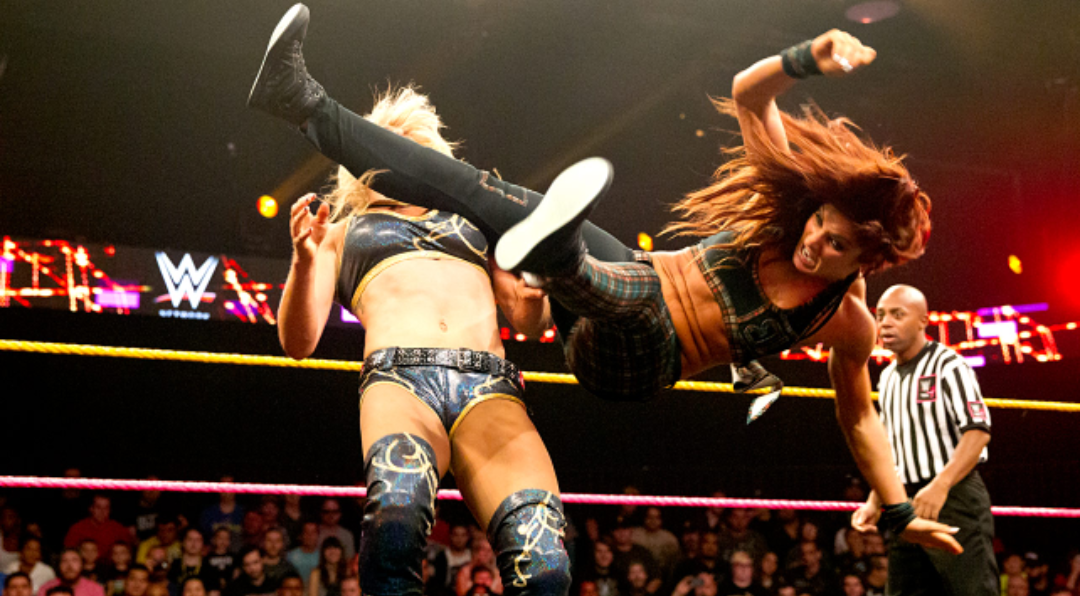 Becky Lynch vs NXT Women's Champion Charlotte
Becky Lynch is out to the ring first followed by Charlotte. Both divas pace the ring before locking up. The divas lock up and Charlotte with a wrist hold.  Divas with different maneuvers before Becky takes control with an arm drag into a arm submission hold.  Charlotte makes it to her feet and takes control with Becky wirst. Becky goes to the matt and takes down Charlotte. Becky counters into a leg submission on Charlotte. Charlotte rolls up Becky but Becky bridges out.
Charlotte runs the ropes into another arm drag by Becky. Charlotte with a sidewalk back breaker to Becky. Charlotte with elbows followed up with a figure four head lock on Becky. Becky bridges back and pins Charlotte for a two count. Charlotte throws Becky into the ropes but misses the drop kick. Becky with forearms before a double clothesline from both Divas.  Becky with a series of leg drops and covers for a two count. Becky goes for a suplex but gets reversed into a fisherman suplex. Charlotte with a cover for a two. Becky with a side heel kick and cover for a two. Charlotte with a neckbreaker on Becky followed up with the Natural Selection for the win.
Backstage segment
Becky confronts Sasha on her actions lately and says she hopes Sasha gets what's coming to her. Sasha says Becky and Bayley are too nice. Sasha then goes on to say she will do anything to make it to the top and that Becky needs to look at herself in the mirror and see what she will do to make it as well.