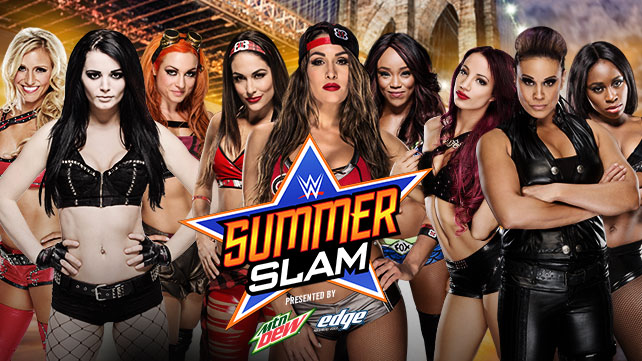 At SummerSlam the Divas Revolution will reach new heights when all three factions spearheading the cause — Team Bella, PCB and Team B.A.D. — collide in a Triple Threat Team Elimination Match.

The game transformed forever on the July 13 edition of Raw when Stephanie McMahon famously got in the face of Team Bella and emphatically declared that it was time for change in the Divas division. That catalyst for change came in the way of NXT cornerstones Charlotte, Becky Lynch and NXT Women's Champion Sasha Banks simultaneously debuting on WWE's flagship show.

The three trailblazers wasted no time making an impact, with Charlotte & Becky aligning with Paige, and Sasha joining forces with Naomi & Tamina to form the new factions of PCB and Team B.A.D. As the WWE Universe went berserk in approval, the newly formed units swiftly took out the boastful Team Bella. The climate change was tangible; a revolution had truly begun.

Since then, the three factions have clashed in various matches on both Raw and SmackDown, often multiple times a night. All three sides have obtained victories, but none has been able to establish itself as the sole dominant entity in this new Divas dynasty.

Now, with the eyes of the WWE Universe firmly on them, these three stables will compete at SummerSlam to see who can lay claim to the distinction of deities of the Divas Revolution. Can Team Bella prove themselves as the torchbearers of the division by prevailing under the bright Brooklyn lights? Or can either PCB or Team B.A.D. leave the Bella Empire in ruins by picking up a monumental victory?

To watch these Divas not only take chances, but also center stage, watch SummerSlam, live on the award-winning WWE Network on Sunday, Aug. 23, at a special start time of 7 p.m. ET/4 p.m. PT!